Contribute to the Health and Wellness of Thousands
We're looking for talented folks who want to make a big impact and care about helping people.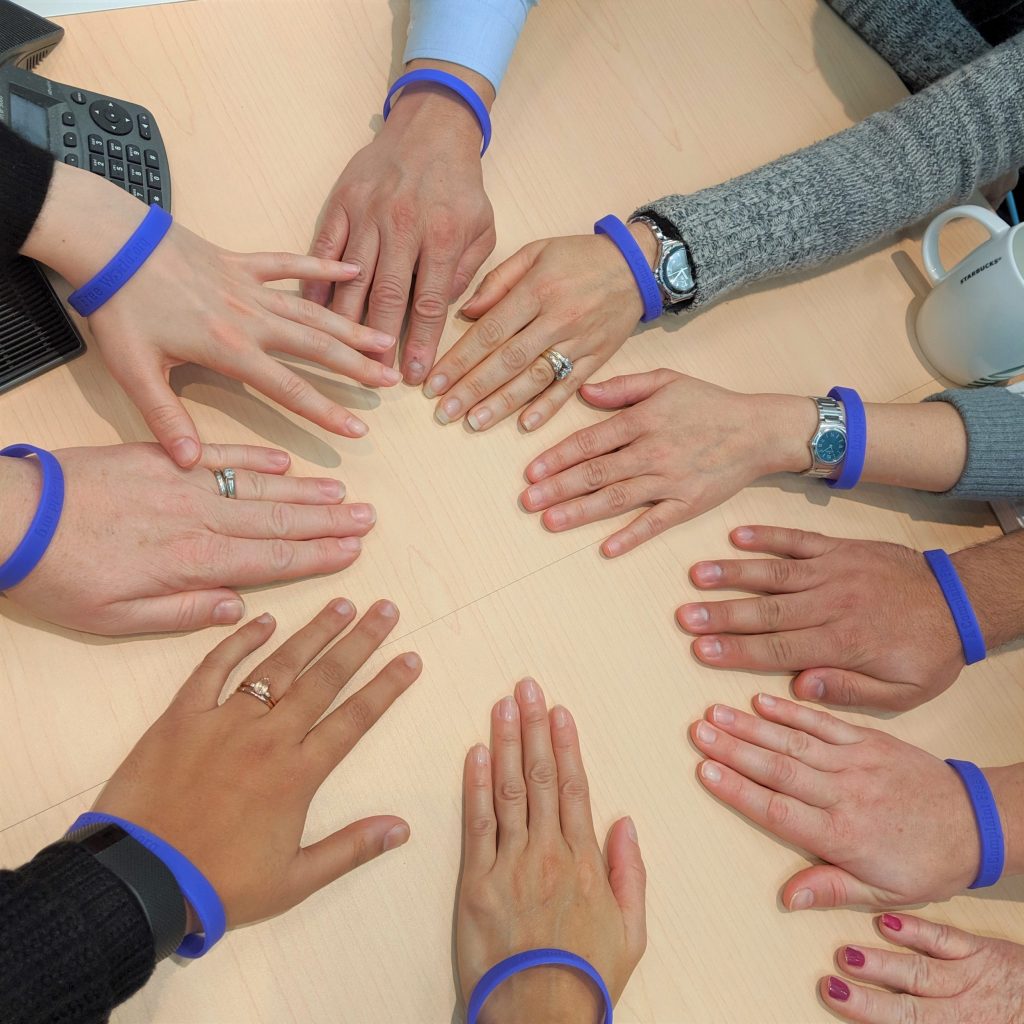 How We Work
We ensure the employees under our benefit plan are cared for.
Our purpose is to be an innovative provider of employee benefits to our members so that they can recruit, and retain their talented people. We strive to deliver market-leading solutions that strengthen the health, wellness and economic well-being of our clients.
Backed by the British Columbia Construction Association, we're growing at a healthy rate. We work collaboratively to build the best possible experience for our members – all while responsibly managing our non-profit resources. You will find a fun, friendly group of people who take their work seriously.
We're committed to building an actively inclusive environment, where everyone can be themselves and know their voices will be heard. And we don't accept the status quo. If you want to fix or improve something — go for it! We go above and beyond and encourage each other to do our best.
We are fortunate to be able to work on
the unceded territory of the Coast Salish People.
Benefits at the Employee Benefit Trust
We believe in taking care of our people. And we do that by fostering a relaxed work environment that encourages teamwork. Here are some other benefits of working with the trust:
Retirement savings matching plan
Top-tier health benefits & life insurance
Professional development budget
Professional licensing budget
Patio pass
Free access to two fitness facilities
Parental leave top-up
Team trips and outings
Positions Available
Client Services Associate
We are looking for a highly self-motivated professional with strong working knowledge of group insurance/employer-sponsored benefit programs administration. This position is responsible for supporting the Client Services Manager overseeing and administering group benefits including client enquiries. The ideal candidate will have strong working knowledge of Excel and other MS Office software, demonstrate the ability to maintain a calm, have professional demeanor and have strong organization, problem-solving, and prioritization skills.  You have excellent attention to detail along with proven superior communication and client service skills.  You have the ability to work independently and flourish when collaborating in a team environment.
Responsibilities and Expectations
Provide a wide range of administrative services to our clients

Provide a diverse range of benefit plan options based on clients' needs

Provide continuing benefit plan coverage

Receive and respond to calls from members and administrators regarding benefits plans and claims

Listen to client and member concerns, providing information and solutions

interpret and explain group plans, policies, benefits, waiting periods, exclusions such as pre-existing conditions and rates

Enroll new members

Establish and maintain close and solid business relationships with existing clients

Provide proactive renewal support services

Prepare regular reports and handle ad-hoc projects and assignment as required
Required Skills & Competencies
Consistency – strive for and maintain excellence in client relations through outstanding communication, organizational and problem-solving skills.

Loyalty – positively promote our organization through dedicated partnership with existing and prospective clients.

Innovation – be a champion of positive change and flexibility in the work that you do; continuously look for innovative ways to improve client relations.

Efficiency – apply the principles of personal responsibility and accountability to your work and set an example of excellence for colleagues and clients.

Needs-focused- communicate and collaborate with colleagues and clients; offer mentorship, assistance and support in any way you can to ensure the highest level of service, community spirit and wellness.
Ideal Education & Experience
Strong working knowledge of insurance and/or benefits administration

A post-secondary degree or diploma in a related area, or equivalent education, training and experience 

Excellent customer service and verbal/written communication skills when corresponding with internal and external clients

Ability to manage multiple tasks while ensuring high attention to detail and accuracy of work within a specified time frame

Above average time management and organizational skills

Strong troubleshooting skills and demonstrated resourcefulness when solving issues or problems

Understanding of databases and ability to adapt quickly to different systems in a dynamic environment

Office administration and solid Microsoft Office (Word, Excel and Outlook) experience

Experience in the health benefits/group insurance field is an asset
Working Conditions
We highly value work-life balance and believe it contributes to our mental wellbeing.  At the present time, our office and this particular role will predominantly work from the office.  As we navigate through this uncertain future, this may change. We have a number of COVID-19 safety measures in place. This includes a requirement for all new employees to provide proof of full vaccination prior to their first day of work or the start of their employment. 
How to Apply
If your values are aligned with ours and you're eager for the opportunity to contribute to the growth of our organization, please apply with resume and cover letter to: careers@jouta.com by Friday December 16, 2022 at 5:00 pm PST.  We thank all applicants for their interest and only those who are shortlisted will be contacted.