Contribute to the Health and Wellness of Thousands
We're looking for talented folks who want to make a big impact and care about helping people.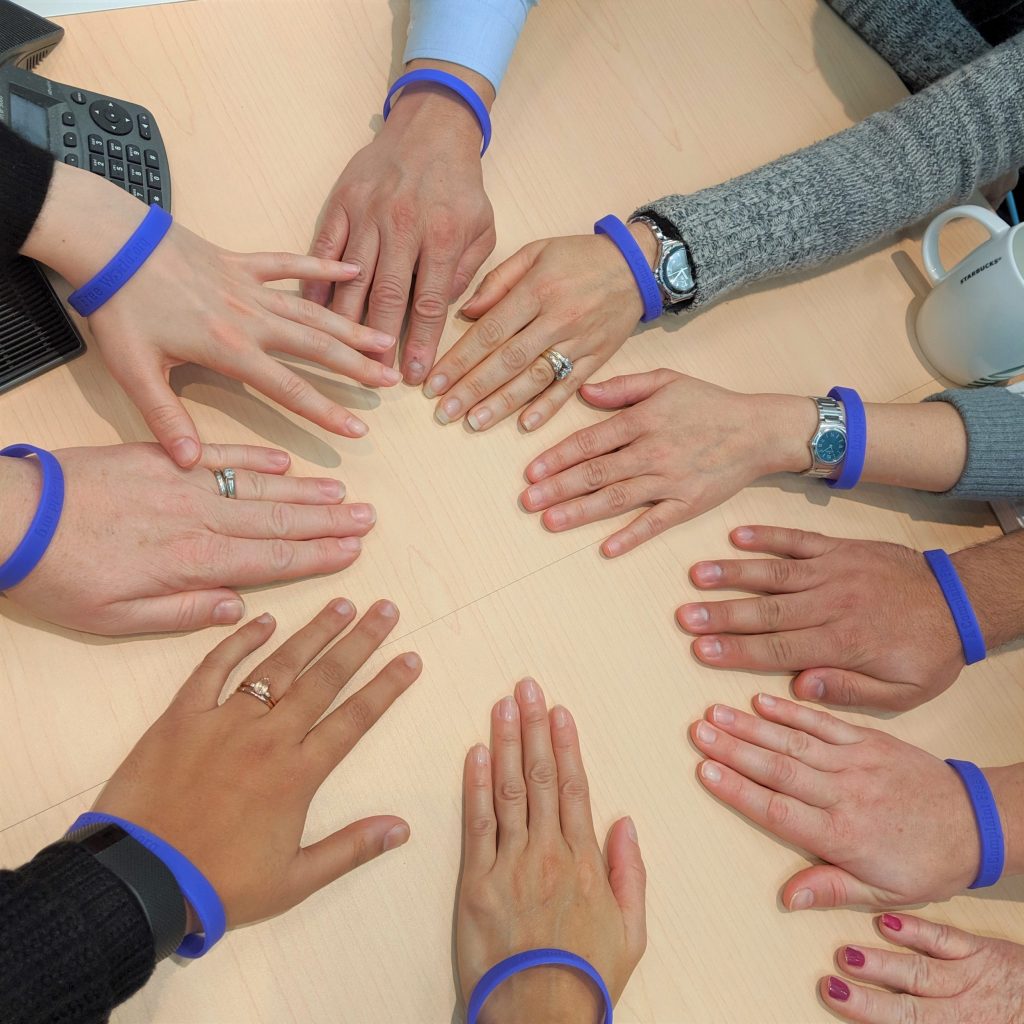 How We Work
We ensure the employees under our benefit plan are cared for.
Our purpose is to be an innovative provider of employee benefits to our members so that they can recruit, and retain their talented people. We strive to deliver market-leading solutions that strengthen the health, wellness and economic well-being of our clients.
Backed by the British Columbia Construction Association, we're growing at a healthy rate. We work collaboratively to build the best possible experience for our members – all while responsibly managing our non-profit resources. You will find a fun, friendly group of people who take their work seriously.
We're committed to building an actively inclusive environment, where everyone can be themselves and know their voices will be heard. And we don't accept the status quo. If you want to fix or improve something — go for it! We go above and beyond and encourage each other to do our best.
We are fortunate to be able to work on
the unceded territory of the Coast Salish People.
Benefits at the Employee Benefit Trust
We believe in taking care of our people. And we do that by fostering a relaxed work environment that encourages teamwork. Here are some other benefits of working with the trust:
Retirement savings matching plan
Top-tier health benefits & life insurance
Professional development budget
Professional licensing budget
Patio pass
Free access to two fitness facilities
Parental leave top-up
Team trips and outings
Positions Available
Benefits Analyst
Working collaboratively in a team environment, this position supports both the Client Consulting and Client Development team.  This is a dynamic role, nurturing both our current members and prospects.  The BCCA EBT values all opportunities to connect with organizations of like-values, and by supporting our consulting team, you help to build strong relationships from the beginning, starting with the initial contact, through to the end of the sale, and then on-going.  We strive to educate, as well as listen, in order to provide value to our members.  Our purpose, as a Health and Welfare Trust, is to ensure our plans provide access to services ensuring the long-term positive health outcomes of members.
Working independently, as part of a cohesive, high-functioning team, and as a highly self-motivated professional, your forté is building relationships and identifying areas of improvement to enhance the exceptional client experience we seek to provide.
Learn more about this position and submit your application to careers@jouta.com.
Communications and Marketing Coordinator
If you're passionate about helping organizations grow and level up, we want to hear from you.
We're hiring a full-time Communications and Marketing Coordinator to create and oversee the BCCA Employee Benefit Trust's (BCCA EBT) marketing and communications plans. Working closely with our Business Development Team, you will create and implement marketing and communications plans and content that ensure an integrated and strategic approach to promoting the BCCA EBT using a variety of approaches, tactics, and measurements, including digital media, email marketing, social media, web analytics, and print, to ensure an optimal return on investment. You will also support the Client Services team in retention efforts through email campaigns.
Learn more about this position and submit your application to Sabine at careers@jouta.com.