Contribute to the Health and Wellness of Thousands
We're looking for talented folks who want to make a big impact and care about helping people.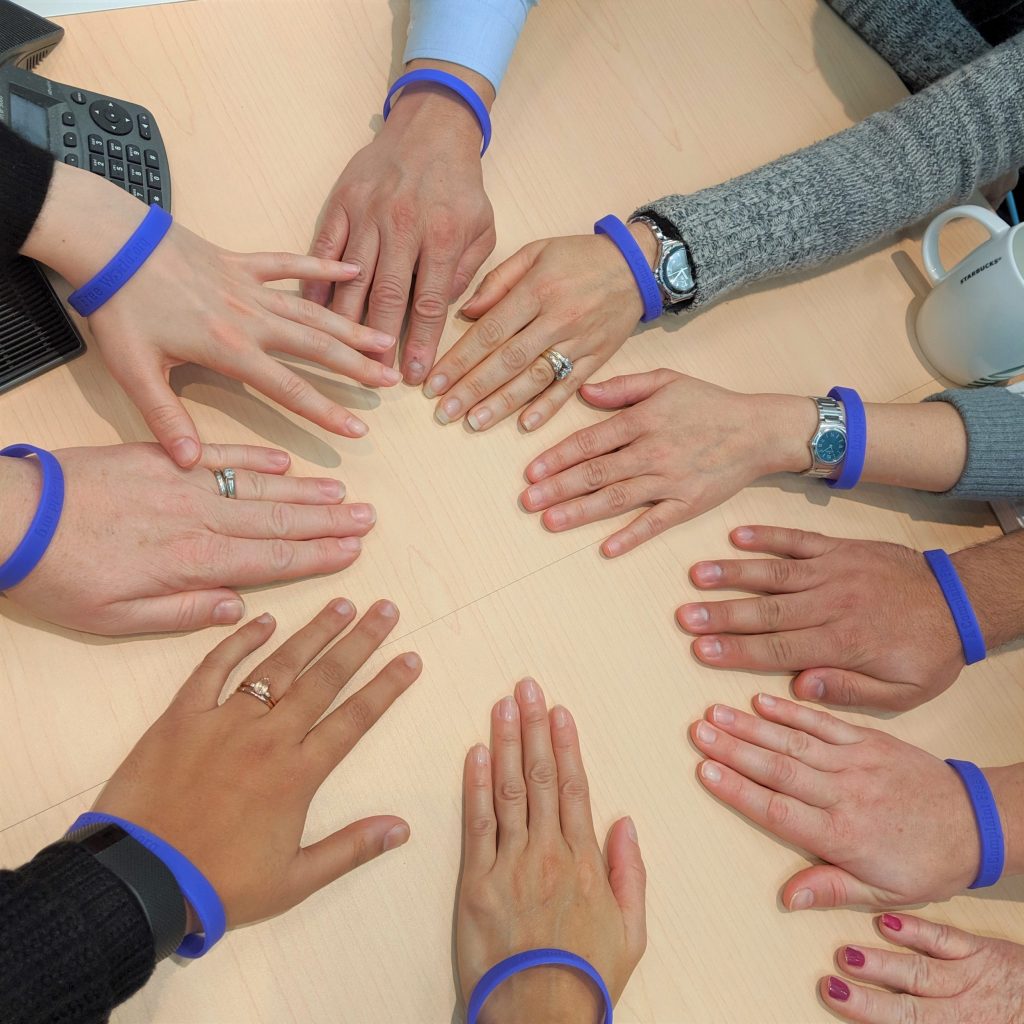 How We Work
We ensure the employees under our benefit plan are cared for.
Our purpose is to be an innovative provider of employee benefits to our members so that they can recruit, and retain their talented people. We strive to deliver market-leading solutions that strengthen the health, wellness and economic well-being of our clients.
Backed by the British Columbia Construction Association, we're growing at a healthy rate. We work collaboratively to build the best possible experience for our members – all while responsibly managing our non-profit resources. You will find a fun, friendly group of people who take their work seriously.
We're committed to building an actively inclusive environment, where everyone can be themselves and know their voices will be heard. And we don't accept the status quo. If you want to fix or improve something — go for it! We go above and beyond and encourage each other to do our best.
We are fortunate to be able to work on
the unceded territory of the Coast Salish People.
Benefits at the Employee Benefit Trust
We believe in taking care of our people. And we do that by fostering a relaxed work environment that encourages teamwork. Here are some other benefits of working with the trust:
Retirement savings matching plan
Top-tier health benefits & life insurance
Professional development budget
Professional licensing budget
Patio pass
Free access to two fitness facilities
Parental leave top-up
Team trips and outings
Benefits Analyst
Benefits Analyst
General Description
Working collaboratively in a team environment, this position supports both the Client Consulting and Client Development team. This is a dynamic role, nurturing both our current members and prospects. The BCCA EBT values all opportunities to connect with organizations of like-values, and by supporting our consulting team, you help to build strong relationships from the beginning, starting with the initial contact, through to the end of the sale, and then on-going. We strive to educate, as well as listen, in order to provide value to our members. Our purpose, as a Health and Welfare Trust, is to ensure our plans provide access to services ensuring the long-term positive health outcomes of members. Working independently, as part of a cohesive, high-functioning team, and as a highly self-motivated professional, your forté is building relationships and identifying areas of improvement to enhance the exceptional client experience we seek to provide.
Reports to: Vice President
Alignment with our Mission, Vision & Values
Our Mission – To be an innovative provider of employee benefits to a growing and dynamic community of discernible members.
Our Vision – The Employee Benefit Program is dedicated to providing consistent and exceptional customer service. Our organization has a loyal following of long-standing members that have been with the Program for countless years. Its innovative, efficient and needs-focused approach to serving the members defines its unparalleled success in an industry that's ever growing, ever changing. We act always with our clients at the forefront and do what is honest, reasonable and trustworthy.
Our Values – Consistency, Loyalty, Innovation, Efficiency, Needs-focused, Trust
Responsibilities and Expectations
Support Consulting team with prospect / client-related communications, assembling data to provide quotes and administrative support as required.
Assist in performing needs and financial analysis in order to provide value-added service and the successful presentation of proposal benefit plans
Coordinate collection of information for group implementation and work with other BCCA EBT teams to ensure the group set-up process is smooth and timely
Peer review of documentation to ensure accuracy
Assist in coordinating and analyzing data to provide current member groups with plan alternatives
Assist in resolving escalated claims issues
Coordinate and articulate resources to provide solutions to client initiatives
Provide support to other teams to accomplish department and organizational objectives
Continually seek to enhance the client experience through process improvement and communications
Stay up to date on benefit related issues and industry trends by participating in educational opportunities
Perform other duties as required
Required Skills & Competencies
Client focused with a desire to see through requests to completion quickly and comprehensively
Strong problem-solving and analytical skills
Strong organizational skills and a high attention to detail
Strong written and verbal communication skills
Proficient with Microsoft tools such as Word and Excel
Strongly team oriented with the willingness/ability to collaborate and participate in sharing ideas
Willingness to learn and take on new responsibilities
Demonstrate professionalism in the workplace including being accountable, and acting with honesty and integrity Proven ability to maintain composure and professionalism in all business situations
A positive, 'roll up your sleeves, think outside the box, no job is too big or too small' attitude
Ideal Education & Experience
1-2 years of related benefits industry experience would be an asset
University degree or college diploma with an emphasis on analytical skills
GBA or working towards GBA
Objectives & Success Indicators
Consistency – strive for and maintain excellence in client relations through outstanding communication, organizational and problem-solving skills
Loyalty – positively promote our organization through dedicated partnership with existing and prospective clients Innovation – be a champion of positive change and flexibility in the work that you do; continuously look for innovative ways to improve client relations
Efficiency – apply the principles of personal responsibly and accountability to your work and set an example of excellence for colleagues and clients
Needs-focused – communicate and collaborate with colleagues and clients; offer mentorship, assistance and support in any way you can to ensure the highest level of service, community spirit and wellness
Trust – demonstrate confidence and integrity in your dedication/ability to be accountable for decisions that have organizational impact
How to Apply
If your values are aligned with ours and you're eager for the opportunity to contribute to the growth of our organization, please apply with resume and cover letter to: careers@bccabenefits.ca by September 28, 2023 at 5:00 pm PST. We thank all applicants for their interest and only those who are shortlisted will be contacted.