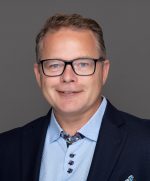 Chris Atchison, President, British Columbia Construction Association (BCCA)
Chris Atchison is the President of the BC Construction Association (BCCA). Chris has an extensive background working in the association space with a passion to innovate and drive member value. In addition, Chris has developed an expertise for working collaboratively to ensure optimal results for employers, members, communities, and funders. Chris continues to incorporate initiatives at BCCA that introduce progressive and necessary change to industry, while delivering value to all construction stakeholders.
Christy Kerr, Owner, Kerr Controls Inc.
As a small business owner managing the financial and administrative functions of Kerr Controls Inc., Christy understands the challenges faced by entrepreneurs. She and her husband co-founded their specialized contracting business in 2001. Since then they have steadily grown their Saanichton-based business by filling gaps in the marketplace.
Proudly Canadian, Christy feels we live in one of the best countries in the world to start and grow a business or to pursue other ambitions. She also volunteers her time on the Advisory Planning Commission for North Saanich and appreciates the opportunity to help shape her community. She would like to encourage people to get involved in the areas of politics that interest them, especially at the municipal level where every individual can have an influence.
You might also catch a glimpse of Christy running or at her local spin class, or watching her three kids play sports. She is always looking for a new goal she can work towards and would like to compete next in another Rock 'n' Roll half marathon.
Cory Klein, President and Owner, R.F. Klein & Sons Ltd.
President and Owner of R.F. Klein & Sons Ltd., a local Civil Construction & Landscaping company of over 50 years, Cory has been an active part of the Construction Associations since 2012. He has served on the Boards of the Northern Regional Construction Association, BC Construction Association and the BC Construction Safety Alliance. Cory is also President of Island Cache Stone Company, a landscape supply company.
Outside of his professional life, Cory spends his time with his beautiful wife Sydney and daughters Emma, Lylah and Blake, and volunteers as a Director of the Prince George Railway and Forestry Museum.
Cory believes that the best part of the BCCA Employee Benefits Trust is its passion for keeping the highest quality benefits, possibly while working actively to keep rates as low as possible consistently.
Richard Owen, Owner and Operator, Interior Plumbing and Heating Ltd.
Richard Owen has been with Interior Plumbing and Heating Ltd. for over 40 years. After graduating from Simon Fraser University with a B.A. in Economics and English, Richard took an interest in his father's business – Interior Plumbing and Heating Ltd. Determined to succeed in the field, he began to work to quickly acquire ticket qualifications in pipe fitting, gas, plumbing, and sprinkler fitting. In 1974, he began to purchase shares of the company, and by 1976, along with 2 partners, they had acquired 100% of the shares. With his extensive knowledge, background, and experience in the construction industry, Richard's efforts helped build a relatively small contracting business into a large one.
Richard has had membership with both SICA and Mechanical Contractors Association (MCA). He has held various positions on both boards, which eventually led to the presidency of both. He was also Western Canada Vice President of MCA Canada, sitting on the national board.
Over the years, Richard has contributed his time to several non-profit organizations. He has spent his time volunteering for Habitat for Humanity in Kamloops as a director and builder. Currently, he is dedicating time to the Juvenile Diabetes Research Foundation.
Rois Rizzo, Chief Financial Officer, Houle Electric
Serving nearly 10 years with Houle Electric, Rois directs all financial aspects of the company including bonding, insurance, shareholder reporting and managing the accounting department. Rois is also responsible for establishing and implementing growth-driven financial policies for the company, ensuring continued quality of service as the company expands.
As a Certified Management Accountant, Rois served as a Senior Accountant with KPMG in their Business Advisory Services Group, as well as Controller for Budget Rent-A-Car and Assistant Controller for Palmer Jarvis. Rois also operated his own independent consulting company before joining Houle Electric.
Rory Kulmala, CEO, Vancouver Island Construction Association
Rory Kulmala is the CEO of the Vancouver Island Construction Association (VICA). BCCA VI represents approximately 450 industry members employing 10-15,000 people living and working on the Island.
A long-time resident of Victoria, over the past 25 years, Rory has held several senior positions within both the private and public sectors focusing on engineering, construction and large-scale development projects both regionally and nationally. A retired Naval officer, Rory served for over 28 years with Canada's Naval Reserve.
Rory holds an MBA from Royal Roads University, is an Applied Science Technologist (AScT) in BC and is an accredited Project Management Professional (PMP).
Today, Rory continues his work in the industry representing VICA in the commercial, industrial, institutional and multi-residential sectors with a focus on the challenges and opportunities facing the BC construction industry.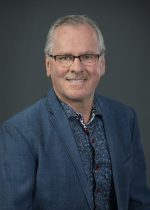 Scott Bone, President, Northern Regional Construction Association
Scott Bone is the CEO for the Northern Regional Construction Association (NRCA), located in Prince George. Prior to joining the Association, he served as the local contract representative on two major projects led by TransCanada Pipelines (TCP). In this capacity he worked with local communities, contractors, and suppliers to promote associated opportunities. In his role as CEO with the NRCA, he continues to work in collaboration with industry to develop and promote supply chain opportunities. Scott made the move to TransCanada from the City of Prince George where he had served in a variety of roles, culminating in the position of Manager – Supply and Fleet Services, over a thirty two year career. Scott holds supply chain management certifications and has acted as an approved instructor for the Purchasing Management Association of Canada (PMAC). In addition, he has served on the Executive of the Quality Council of BC and PMAC, and was recently appointed to the City of Prince George's Select Committee on Economic Development.
Tim Doucette, B.A. (hon), C.A., C.P.A., Vice President – Finance, Pacific Group of Companies
Tim Doucette has been with NorLand Limited since 2002; initially serving as the CFO and more recently as Executive VP. Mr. Doucette is responsible for leading NorLand's M&A activities and plays a key role in lender relations, corporate strategy, risk management, infrastructure partnering initiatives and ESG oversight. He is also a member of NorLand Limited's Board of Advisors.
Before joining NorLand, Mr. Doucette was the CFO for the Jim Pattison Group's Out of Home Media Division, Canada's largest outdoor advertising company, headquartered in Toronto. Prior to that, Mr. Doucette was Manager – Financial Planning and Taxation with GTE Directories Corporation.
Mr. Doucette holds a BA, with honours, from Simon Fraser University and is a Chartered Accountant in B.C. and is also a C.P.A. through the State of Illinois.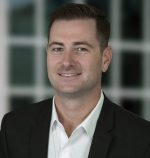 Scott Wild, Chief Executive Officer, Southern Interior Construction Association
Scott joined the EBT board of trustees as the Chief Executive Officer of the Southern Interior Construction Association (SICA). Getting his start as a Red Seal electrician in Alberta, he shifted into the roofing and building envelope systems industry after a move to the Okanagan. In his ten years as a partner and estimator in his previous position, he steered the company into new market segments, recruited and retained new tradespeople in a highly competitive market sector, developed and implemented a COR certified safety program, and more than quadrupled revenues. After 18 years in the construction industry, he has now taken on an opportunity with SICA to be a part of something impactful. Through SICA, he hopes to affect change, advocate for fair and equal industry practices, and support and train those who build our communities. On top of it all, he volunteers his time serving the board of directors at a non-profit organization called Little Owl Society For Children and Families.